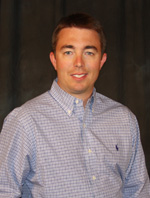 James D. Oliver,
President & Chairman of the Board of Directors
Company President and Founder James Oliver was born and raised in Lynchburg, Virginia where he attended E.C. Glass High School graduating with an Honors Degree in the spring of 1988. In the fall of the same year he enrolled at Radford University and started a full time job which he maintained throughout college working as a restaurant manager and bartender to help pay for the cost of school. James graduated in 1994 with a BS Degree in Political Science.
While in school James was heavily involved with the Political Science Society and with a partisan student political association. He was also politically active working both as paid staffer and a volunteer on behalf of several Local, State, and Federal candidates. After graduation, James started his own political consulting firm and continued his work with candidates seeking elective office.In 1995 James had the opportunity to meet a local Builder in the New River Valley, who was looking for an office manager for his growing company.  In 1998 he was promoted to General Manager and in 2002 he was promoted to Executive Vice President in charge of all company operations. During his 9 year tenure and under his tutelage the company went from an annual sales volume of $500,000.00 to over 6 million often averaging over a net 10% profit.
In 1999, with the help and encouragement of his employer, James became a licensed Class A Contractor in the Commonwealth of Virginia and started Highlander Construction & Development LLC for the purposes of limited speculative and investment property construction. In 2001 James also became a licensed real estate agent in the Commonwealth of Virginia. In 2005 James pursued the growth and expansion of Highlander Construction & Development. In 2007 Highlander Construction converted from a Limited Liability Company to an S Corporation.
James has twice served as President of the New River Valley Home Builder's Association and recently completed a term as Region I Vice President of the Home Builder's Association of Virginia. In 2011, James was appointed to the Virginia Board for Contractors by the Governor of Virginia. In 2013, James was voted to serve as Vice Chairman of the Board. James is happily married to wife, Donna. They have one child, David Samuel, and an eccentric but endearing dog named Juda. James is an avid fan of the Virginia Tech Hokies, the Miami Dolphins, and the New York Mets. He enjoys a range of outdoor activities including golf, water and snow skiing, camping, and sailing. He also loves movies quoting from them often much to the chagrin of family members, employees, and associates.
As President of the company James's responsibilities include implementation of the company business plan; developing organizational structure; recruiting, training, and evaluating key staff; establishing and monitoring quality standards and procedures; managing operations, and strategic planning.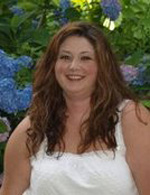 LeeAnn Francis,
Director of Marketing & Sales
Francis.L@highlanderconstruction.com
Director of Marketing and Sales, LeeAnn Francis, was born and raised in the New River Valley of Virginia. She graduated from Auburn High School in Riner, Virginia in 1996 and started New River Community College that same fall while working full time as a receptionist. In 1998, with encouragement from a supervisor, she took a position as a technical writer/graphic designer for a local fiber optic manufacturer. Her attention to detail and ability to multi-task led to a promotion to the marketing communications department. There, a passion for marketing and customer service was born.
Since then, LeeAnn has worked for several companies in both the New River and Roanoke Valleys in sales and marketing, most recently AVID LLC in Blacksburg Virginia. LeeAnn has never met a stranger and her easy-going manner and communication skills drive her to offer clients the best customer service experience possible.With both of LeeAnn's parents working as realtors in the New River Valley since the 1980's, she, her two sisters and brother grew up in a home where talk of helping clients find their dream home was nightly dinner time conversation.
LeeAnn and her husband Steve live in her grandparent's historic old farmhouse in Montgomery County with their dog Daisy and three cats Simon, Hokie and Chloe. LeeAnn lives in a house divided as she is a Virginia Tech Hokie fan and her husband is a Virginia Cavalier's fan. She enjoys traveling, gardening, reading, spending time with family, and attending concerts and sporting events.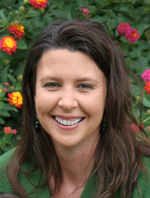 Stephanie Hixon,
Director of Design & Estimating
hixon.s@highlanderconstruction.com
Director of Design & Estimating Stephanie Hixon was born in Roanoke, Virginia. Her family moved several times during Stephanie's formative years from Tennessee to Alabama before finally settling in Indiana. Stephanie attended and graduated from Peru High School in the spring of 1993. It was in High School where Stephanie discovered she had a passion for design work. She took drafting classes each year and under the supervision and tutelage of Fred Vollmer, a dedicated educator and designer himself, Stephanie began to learn and master the skills that would eventually help her transform a hobby into a very rewarding career.
After High School Stephanie headed off to Purdue University where she graduated and earned a BS Degree in Technical Graphics with a Specialization in Engineering Graphics in 1998. Technical Graphics, now known as Computer Graphics Technology, prepares visually oriented students for careers in creating and managing the production of computer graphics within a wide range of industries. Students can choose to generalize in applied computer graphics technology or develop more in-depth knowledge and skills in areas such as interactive multimedia; technical animation; manufacturing graphics; or construction graphics.After graduating from Purdue University Stephanie moved back to Southwest Virginia so she could be close to her extended family. Before joining the staff at Highlander Construction & Development, Stephanie worked for three different Builder/Developers in the New River Valley over a period of 10 years. Through real work experience Stephanie was able to learn and hone her estimating skills. Stephanie joined Highlander Construction & Development in the Spring of 2008.
Stephanie is and has been active in numerous community activities. She has served as Vice President of the New River Valley Homebuilders Association and more recently Director of Youth Soccer for the Prince Edward Farmville Youth Association. Stephanie has two daughters, McKenzie and Aubrie.
As Director of Design & Estimating Stephanie's responsibilities include for drafting complete construction plans, producing renderings, establishing budgets through the accurate and detailed estimating of construction drawings, producing key material takeoffs, bidding materials, updating the estimating soft ware, and assisting with purchasing.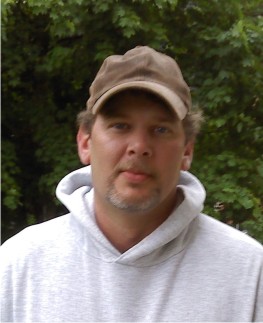 Eric Sealander,
Superintendent and Site Inspector
Superintendent & Site Inspector, Eric Sealander, hails from Branchville, New Jersey. He graduated from High Point Regional High School in 1988 and attended Widener University in Chester, PA and Upsala College in East Orange, New Jersey studying math and engineering.In 1990, Eric relocated to Virginia with his future wife Kathy who was attending Virginia Tech. Eric took a job as a baker and began making custom furniture in his spare time. As the demand for his custom woodworking grew, he founded E & K Cabinetry in 1998.
In 2007 while working as a trim carpenter, Eric met James Oliver and began working with Highlander Construction and Development on jobs ranging from small bathroom remodels to multi-million dollar commercial projects.When Eric is not woodworking, he spends his free time enjoying his two children's various sporting events and working with their scout troops. Eric and his family reside in the historic district of Pulaski.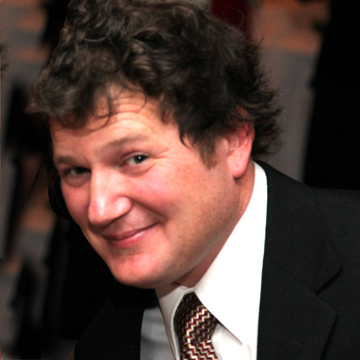 Phill Stevens
Soupbone Creative, LLC
Website & Graphic Design
540.230.9433